Rallies and event calendar
In this event calendar, I will try to present all motorcycle related events, fairs, rallies, and marketplaces that I can find.

If you know of an event that should be shared in this calendar, please use this form to send me a tip.
15. June

-

18. June

??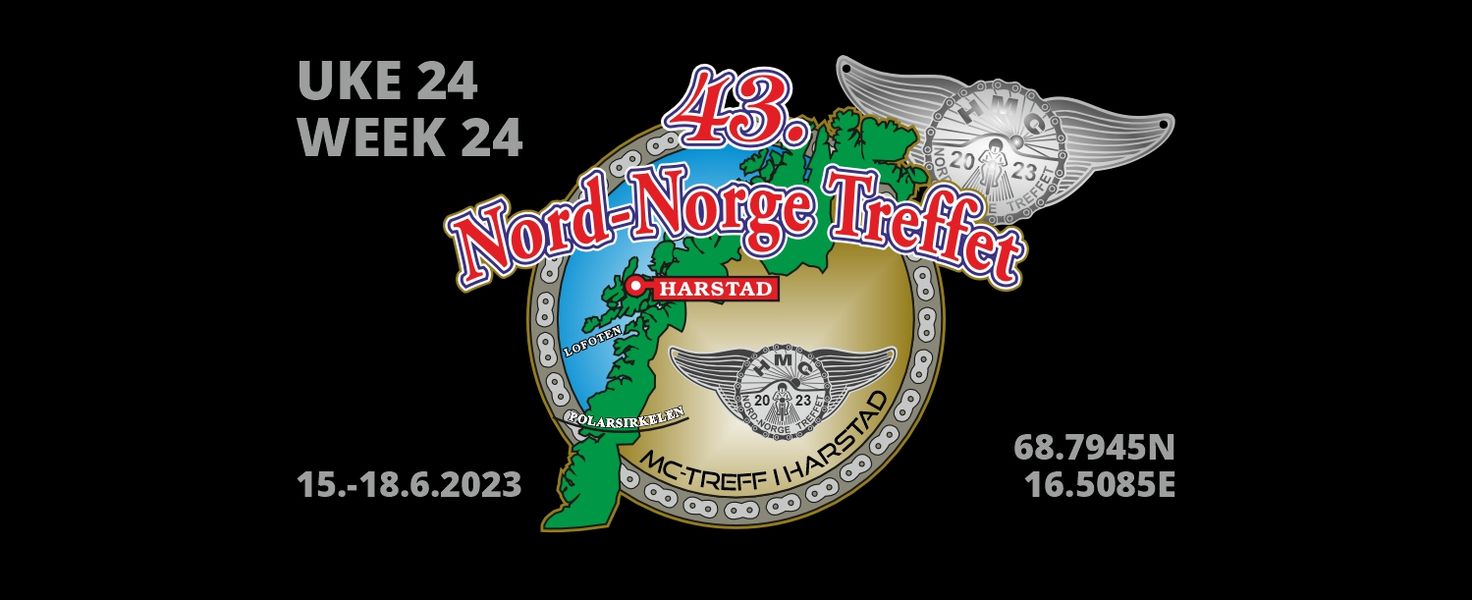 Every year in week 24, Harstad MC Club organizes its "Northern Norway Rally" (Nord-Norge Treff). This is one of the country's largest motorcycle rallies and approx. 1000+ visitors joins every year.
Nord-Norge Treffet takes place in Folkeparken – the peoples park – only 1.5 kilometers from the city center of Harstad. You can camp at the premises and the organizers promise plenty of top entertainment.
This is one of those rallies that attracts people from several countries in Europe – in addition to a bunch of Norwegians. Visitors from the North Cape in the north to Spain/Italy/France in the south are actually quite common. Harstad MC hopes that YOU will visit Nord-Norge Treffet this year!
Price is unknown (for Bucketlist Norway), but will be updated if someone notifies me…:-)
Teenagers participating on 125 ccm motorcycles, gets free access.