Rallies and event calendar
In this event calendar, I will try to present all motorcycle related events, fairs, rallies, and marketplaces that I can find.

If you know of an event that should be shared in this calendar, please use this form to send me a tip.
1. April @ 18:00

-

2. April @ 14:00

Kr.150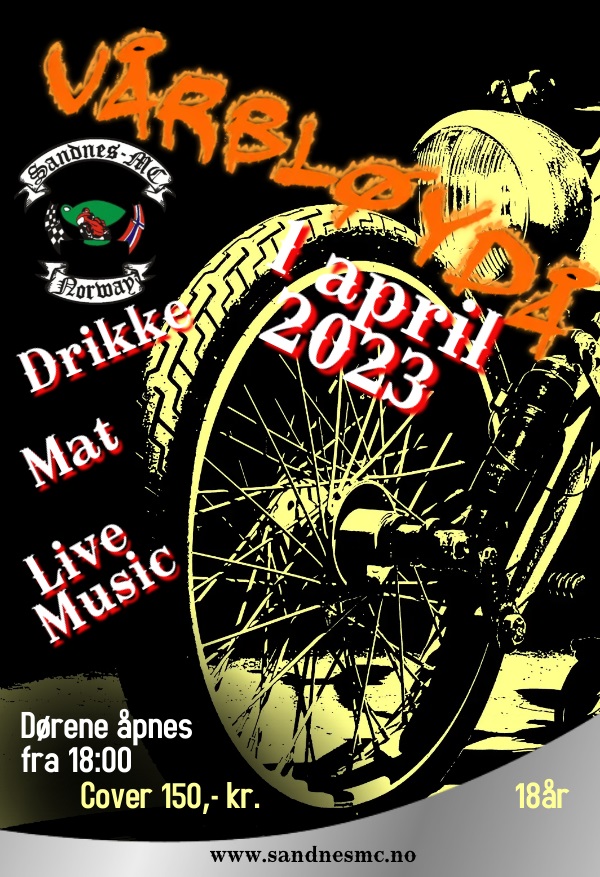 Spring is finally here, so Sandnes Mc Club wish to welcome to Vårbløydå 2023 in SMCC's premises in Gramstad on Saturday April 1 -2023 to Sunday April 2 -2023.
We open the doors at 18:00, and on the menu this evening we have;
Dry, wet, salty, sweet, hot, cold and probably something else good too…
There will also be LIVE MUSIC!
Mark the calendar and don't hesitate to put your nose up to the Cuckoo's Nest on Saturday 1 April
On the food front, something tasty & lightly chewed will be served.
*** COVER NOK 150. ***
*** We accept cards ***
*** We accept Vipps ***
*** We accept cash ***
18 years or older only!
PARKING ON THE GRAVEL OUTSIDE THE TOURIST ASSOCIATION AT YOUR OWN RISK
Greetings from all of us at SMCC