Rallies and event calendar
In this event calendar, I will try to present all motorcycle related events, fairs, rallies, and marketplaces that I can find.

If you know of an event that should be shared in this calendar, please use this form to send me a tip.
WIMA to Article Circle Raceway
11. July, 2022 @ 08:00

-

12. July, 2022 @ 18:00

Kr. 2990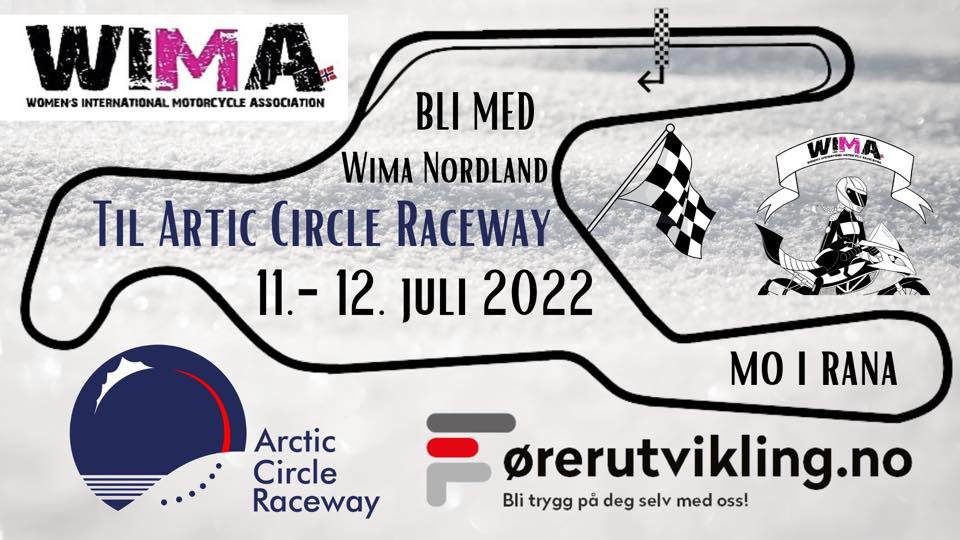 The Women's International Motorcycle Association (WIMA), together with Førerutvikling.no, is inviting women to a two-days track training. Article Circle Raceway (ARC) is known to be the most modern track in Northern Europe, and by far the best track in Norway.
All women are welcome, regardless of experience. This is your chance to test and push your own motorcycle in a safe environment and with highly skilled trainers from Førerutvikling.no.
Motorcycle riding is about speed, freedom, unity and excitement – in addition to competency, technique and refined skills.
We all need to practice the right track, use of sight and turning technique. ¨
Dealers with their own lady collections will also visit.
Sign up before April 1st at this link https://speedevent.shop/produkt/wima-acr/
ACR`s café is providing a food tent in the evening.