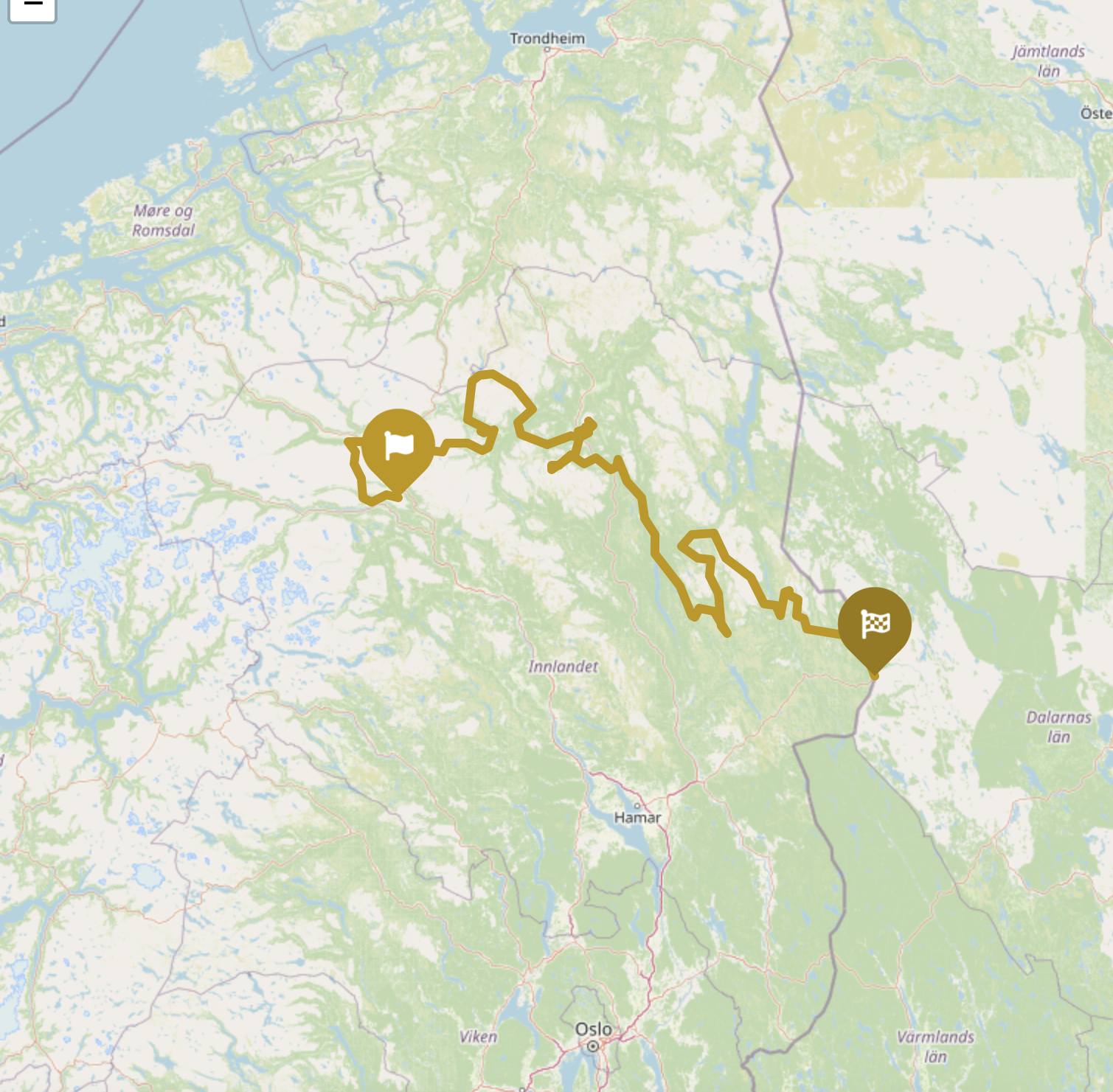 The Trans Euro Trail — or just TET for short — is all adventure riders and dirt road travelers dream. It runs all the way from the North Cape to the door step of Africa. Across 30 countries, zigzagging 51,000 km of dirt roads, gravel, and single tracks through Europe.
4 sections in Norway
In short, we have 4 sections in Norway. Section 1, 2 and 2b in southern parts, passing deep forests and high mountains. And section 3 in the north, crossing the tundra and sparse forest, heading north along the Old Post Road. The final stretch to the iconic top of Europe — The North Cape — runs on tarmac.
TET Norway Section 2: Blåhø – Stoten
Section 2 of TET in Norway is 700 km long and starts where section 1 ends, at the mountain top of Blåhø, 1618 m above sea level. But before starting on section 2; if Norwegian Scenic Route Geiranger — Trollstigen is on your bucket list, now is a good time to make a one-day detour, since the TET is now turning back eastward and south.
From Blåhø, the route is a mix of single-tracks, grass roads and gravel roads — passing the great valley's Grimsdalen and Einunndalen. Most parts of this stretch is above treeline, so you will for sure meet grazing animals — and some gates to pass. 🙂
Off-road mecca
When you reach Grimsbu, you have also reached the middle of the off-road mecca in Norway. A common meeting ground for fellow adventurer, is the camping at Grimsbu Tourist center. Remember to take a selfie at the BP station from the 50s.
Continuing south-west, you are now entering a rocky area with some smaller water-crossings. A good warm-up for the road up to the mountain Tron. Tron is 1653 masl and is only Norway's 904th highest mountain, but it is our second-highest mountain road. It was built in the 60s to mount radio and television transmitters on the top.
Honor the Linesman
In Norway, it is not allowed to go off-roading wherever you like, and many (actually, most) gravel roads are closed for public use.
But also here, like in the other countries the TET passes, there is an eager dirt road adventurer developing, expanding and checking the route's on voluntary basis. In TET, he/she is called a linesman and in Norway that is Tore Silseth.
He's made sure that the whole route is 100% legal for us to use.
Toll roads
Some roads are toll-roads, and if you cannot pay via your mobile phone (Vipps), you need to bring cash. A few accepts card, but far from all of these small roads.
While descending Tron, you have to make a choice. Either, you continue along the zigzag route of section 2 going south-east and ends up on the Swedish border near Støa, or you include the 485 km long TET section 2b. Section 2b starts and ends in Alvdal and the UNECO listed city of Røros is a highlight on this section.
Get the GPX file
Due to copyrights and frequent route changes, you need to visit TET's official web page to download the latest GPX files. https://transeurotrail.org/norway/
The TET Norway sections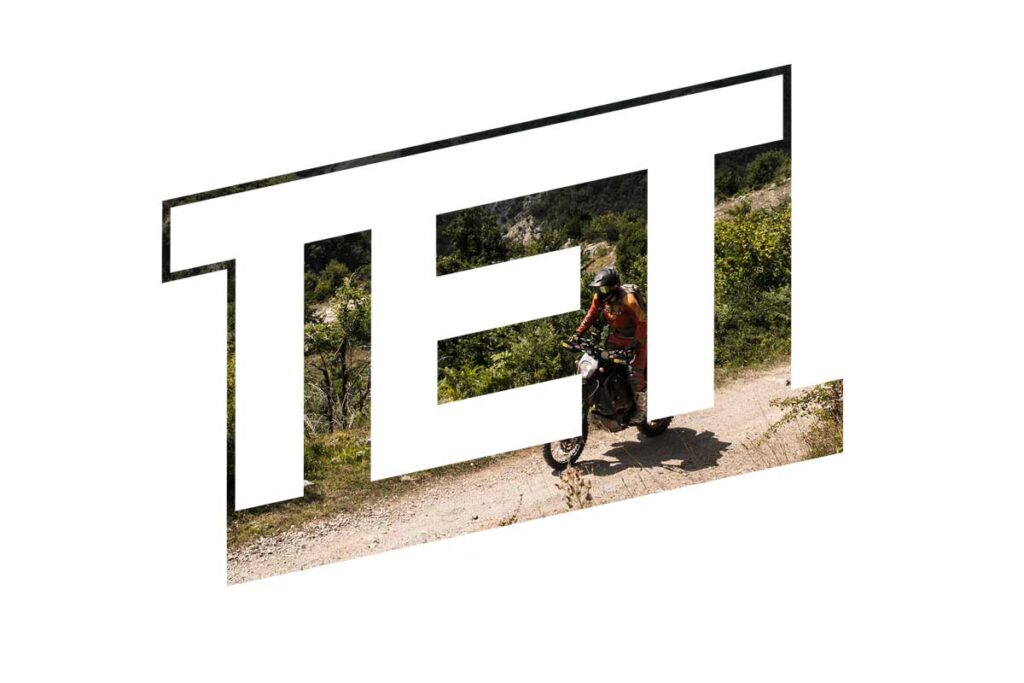 GRIMSBU WEATHER
---
---
Other locations in this part of Norway: